Content Area
McGraw-Hill Asia offers a variety of subscriptions for medical, science, and engineering professionals with the Access suite of products, JAMAevidence, and OMMBID. We also offer test prep and eBook subscriptions.
What is Access?
The Access series features comprehensive online resources that provide knowledge from the best minds in the field, with continuously updated information accessible anywhere, on any mobile device.
Each specialized Access resource includes:
Leading textbooks in the field

Extensive multimedia library

Multiple quick reference tools

Self-assessment

Patient/consumer education

Integrated database

Case studies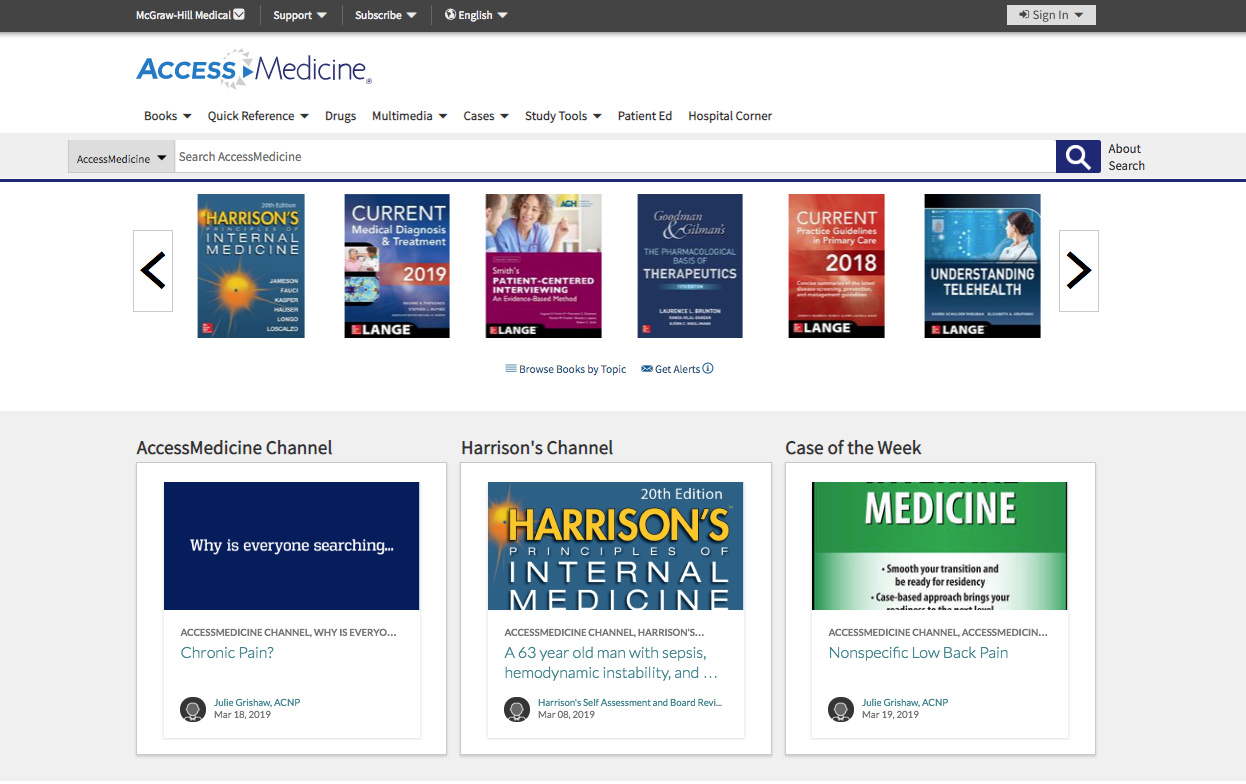 ---
From neonatology through adolescent medicine, prep for the board exams with a case style mirroring the exam.

---
JAMAevidence helps decision makers identify the best available evidence by guiding consideration of the validity, importance, and applicability of the assessment of health problems and the outcomes of health care.
Science & Technology Subscriptions

---
AccessEngineering saves valuable time with calculator tools, interactive tables & graphs—everything engineers need in one place. Access more than 650 instructional videos by top engineering faculty.
eBook & Test Prep Subscriptions
---
Access content wherever and whenever you want with eBook Library's new mobile features. You can create your own account to save searches, set up alerts, and bookmark titles.

Keep your resources current with our extensive collection of more than 175 world-renowned references.